Black Mesa is part of a series of large mesas (or buttes) in the tip of the Oklahoma panhandle, and includes the state's highest point at 4,973 feet. It comes by the name naturally, as it is capped by a large, black lava layer that appeared to be unique for the area.
Black Mesa a fun desert hike with lots of scenery and wildlife to view. The hike is about 4.2 miles from the trail head to the highest point, and has almost 800 feet of elevation gain in a short section toward the end of the third mile. The trail begins by wandering along the desert floor next to Black Mesa for almost three miles. Toward the end of the third mile the trail winds back towards the mesas and starts up a small cone shaped section. The climb is a short half mile and relatively easy, with some rocks and gravel across the trail. At the top the trail continues back into the middle of the mesa for about 3/4 of a mile to the marker for Oklahoma's highest point. The marker is a nice granite obelisk, but because of it's position towards the middle of the mesa doesn't really offer a great view.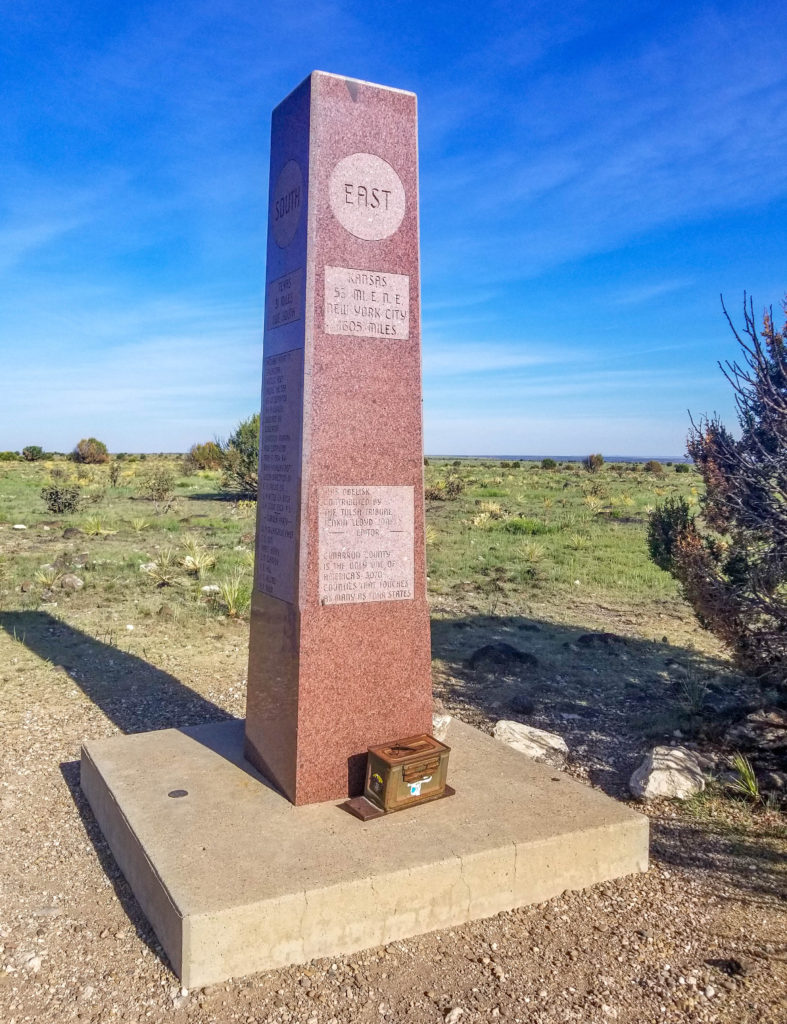 You can continue slightly farther past the marker to get to the edge of the mesa for a very nice scenic view into New Mexico. There are also very nice views of the desert floor, the mesas, and parts of the trail from various vantage points along the hike. The views are best in the first three miles.
The trail and the trail head are both very well marked, and the trail head features a pit toilet and informational signage about the area. The desert environment can be very dry and hot, so ensure you prepare properly and bring plenty of water. The area is also very remote, but does offer cellular service from higher up on the mesa.
We camped at the nearby Black Mesa State Park, which is an approximately 10 mile drive from the trail head. There are unfortunately no real amenities nearby, other than those offered by the state park. The nearest town is Kenton, OK. But, the only store there has closed permanently, and there are no gas stations or other infrastructure available.