The Andalusian region of Spain is famous for it's pueblos blancos, beautiful white villages on the hillsides. One of the most picturesque of the pueblos blanco is the village of Mijas, located on a hillside overlooking the coastline between Malaga and Marbella on Spain's famed Costa del Sol (Coast of the Sun).
Mijas is a relatively small village, and most of the sights can be easily seen by walking. If walking is too much, because of the hilly terrain, Mijas also offers donkey taxis which will take you to a variety of destinations very inexpensively. The donkeys are dressed up in very festive attire, and are worth stopping by the main square (the Plaza Virgen de la Peña) just to see. There's also a hermitage at the top of the village which offers an amazing view, and although it can be walked the steep hike might call for a burro taxi.
There is a large parking garage on the lower end of the village, with elevators that take you directly to the main town square and visitor's center. It's also an easy walk up the hill to the left if you'd rather stretch your legs. Immediately to the left of the town square you'll see the Plaza Virgen de la Peña, and a beautiful little church that dates to the 16th century. The church is also known as La Iglesia de la Inmaculada Concepcion, and includes one of the original towers from the early fortifications as the church's bell tower.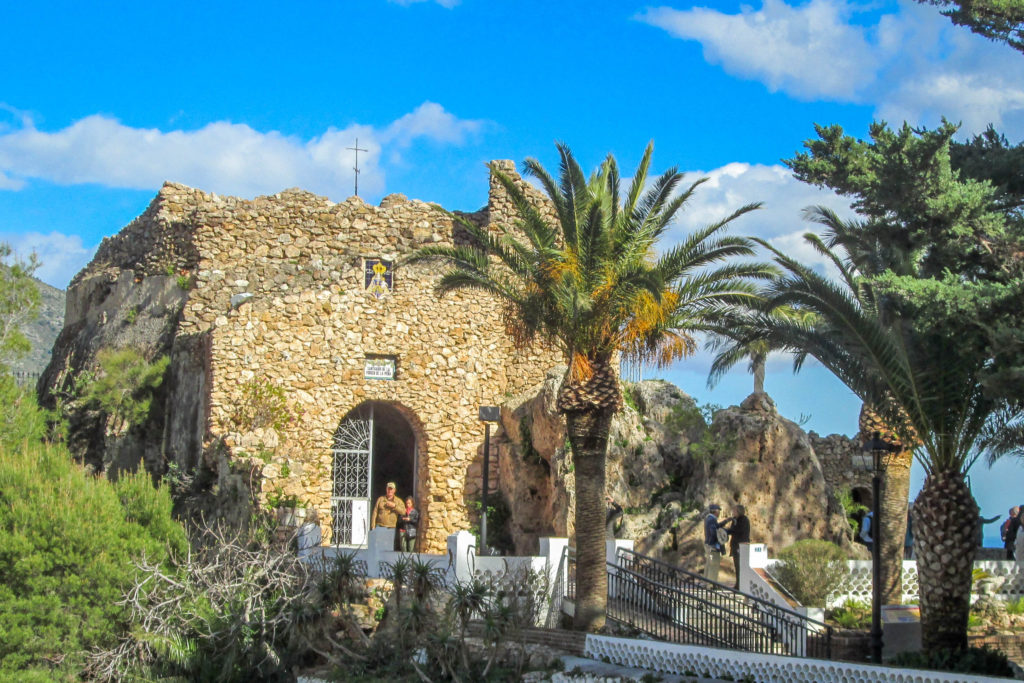 There is a pretty little park next to the chapel that provides a very scenic overlook of the coastline and the city of Fuengirola. At the end of the park is the Grotto of the Virgin de la Peña. The word peña means cliff in Spanish. The Grotto is famous as a place where the Virgin Mary spoke to two young children in the 1500s.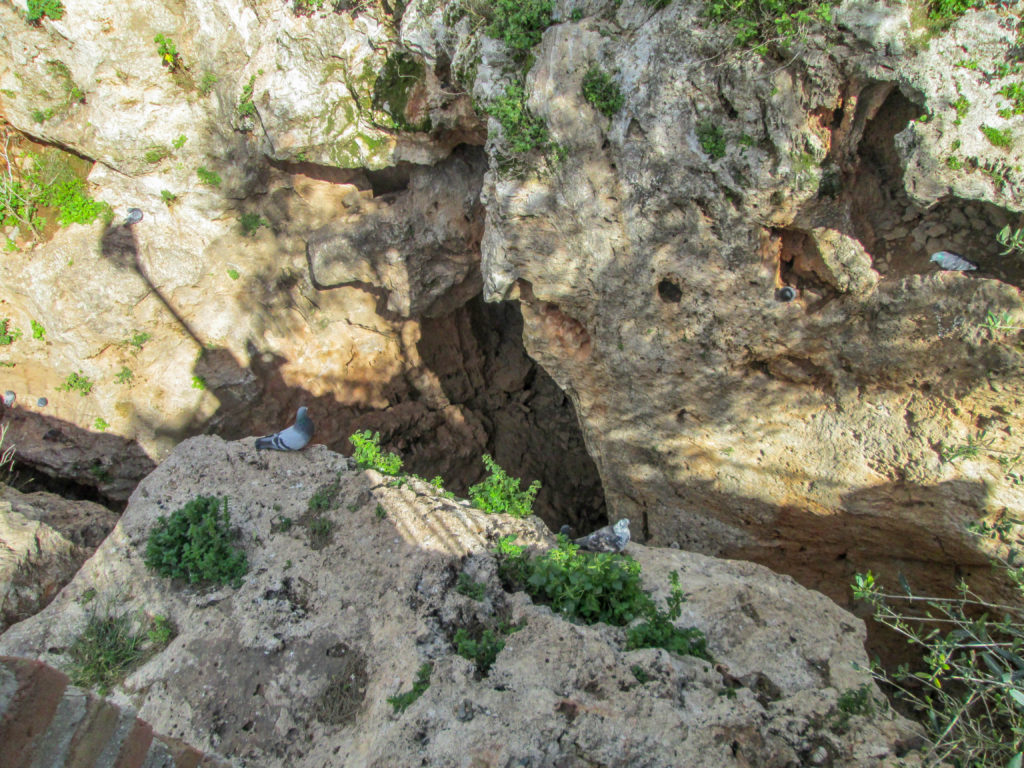 There are numerous very nice restaurants throughout the village, many with memorable views of the Costa del Sol and the houses of Mijas. We ate at La Bella Coppia which is one level up from the Plaza Virgen de la Peña, and had a beautiful view, outstanding service, fantastic food including grilled steaks and handmade pizza, and live music to make our meal even more enjoyable.